Current Projects
To further investigate the role of cultural practices, our lab plans to collect data in South Korea in early 2019 on womxn's mental health outcome (depression, anxiety, disordered eating attitudes and behaviors), attitudes toward suicide, and help-seeking attitudes and behaviors. The goals are to (1) acquire new knowledge of the correlates above in South Korean womxn, and (2) conduct a cross-cultural examination between South Korean and Korean American womxn'.

To extend my research agenda on trauma and mental health outcome and disparities, our lab recently completed data collection from more than 2000 college students regarding rape myths, sexual assault experiences, mental health outcomes, and mental health services utilization attitudes and behaviors. We also solicited narrative responses of how they make decisions to disclose their trauma and seek help, particularly professional mental health services. The initial analyses found significant gender and ethnic differences in college students' acceptance of rape myths amongst Asian, Latinx, and White American male and female students.
Powered by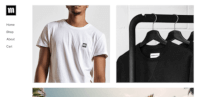 Create your own unique website with customizable templates.